Weddings, Blessings & Baptisms
Weddings & blessings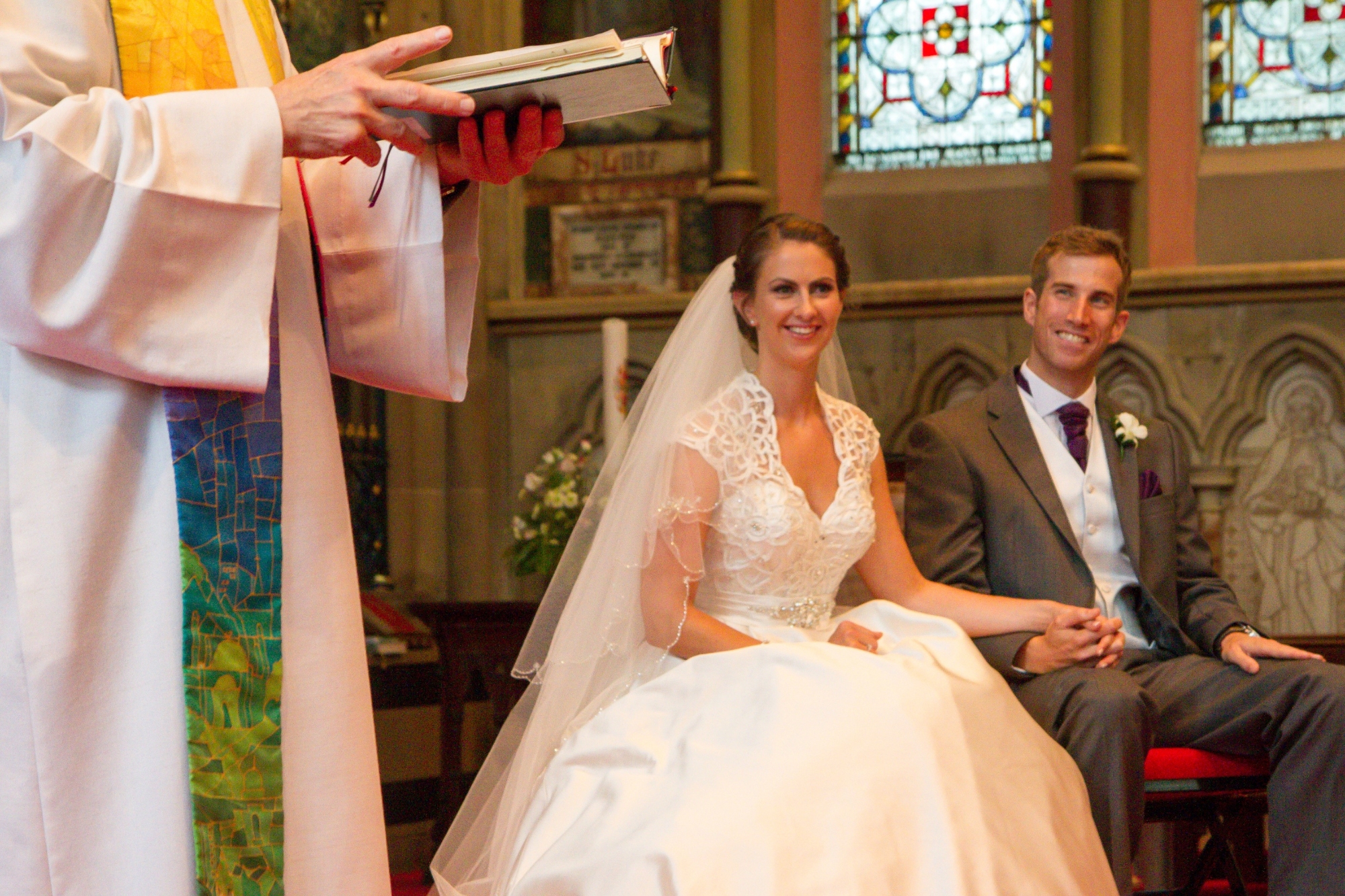 Planning your wedding and future life together is a wonderful time and we wish you every happiness.
The Church takes very seriously the important commitment that husband and wife make to one another on their wedding day, which is why we ask you to undertake some wedding preparation before the service takes place. The preparation aims to help you to think about married life and all it will mean for you.
Under the new rules a couple can get married in a Church of England church if they can prove what is known as a qualifying connection. This could be that you and your family attended the church when you were growing up whether or not you or your parents still live there. It could be that you were baptised or confirmed in the church or that one of the couple's parents or grandparents got married in the church. If you would like to get married at St Margaret's we advise you to speak to the Rector to check your qualifying connection. *
Baptism
Everyone living in England lives within a Church of England parish and, as such, is eligible for baptism within the Church of England. If you live within the Parish of St Margaret's you are very welcome to hold your baptism at our church.
Our Rector will ask you to undertake some preparation for baptism and to attend the church for a period before the baptism. We hope that in seeking baptism you will want to find out more about the Christian faith into which you or your child will be baptised and to begin to find out more about what it means to be a member of the family of the church.
Baptism brings with it responsibilities for those who bring young children and babies for baptism. Parents and those who whom they choose to be godparents make promises on behalf of the child that they will help them to grow up in the Christian faith. But this is not something that they are expected to do alone as the Church community promises to help them too. The Church hopes that together parents, godparents and the church community will nurture the growing child so that in time they will want to make a commitment to the Christian faith themselves through confirmation.
Adults who have come to faith and seek baptism will also come to be confirmed and to become full members of the church. Ask your local parish priest about how you can find out more about what it means to be a member of the church.*
Flowers at St Margarets
St Margaret's have a talented team of volunteers who can arrange flowers for weddings, baptisms, funerals and events. Prices are very competitive and we can tailor arrangements to suit all budgets. A gallery of the flower team's work can be found on the link on the right of this page. If you would like more information please email the church office or call 020 8318 9643.
Contact:
The Revd Tim Goode 020 8318 5438 rector@stmargaretslee.org.uk
* Based on text from the Southwark Diocese website