Old Church Yard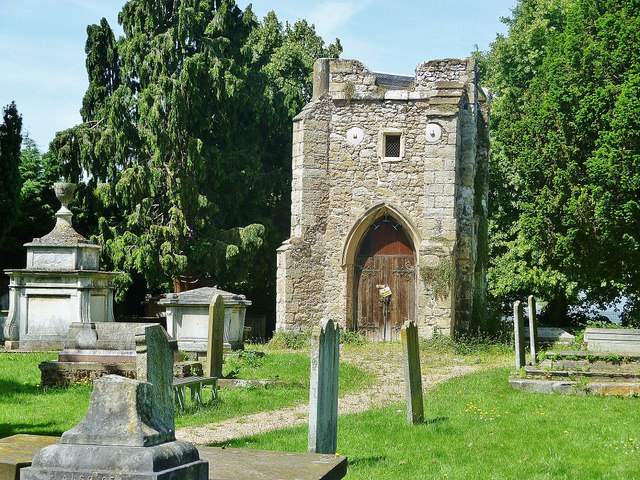 The ruins of the original church building are in the mediaeval churchyard on the north side of Lee Terrace. The tomb of Edmond Halley (1656–1742), from 1720 England's second Astronomer Royal and who is best known for computing the orbit of Halley's Comet is in the churchyard, one of three Astronomers Royal buried at here (also Nathaniel Bliss and John Pond). Also notable the tomb of Sir Samuel Fludyer, 1st Baronet and his family.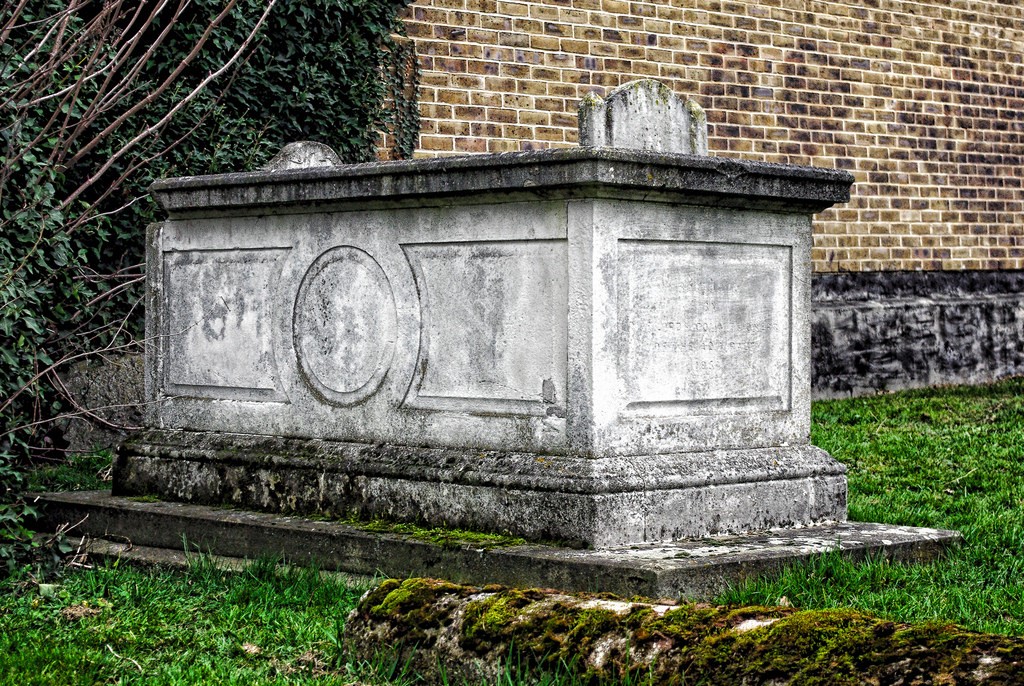 English Heritage Listed:
"The remains of the west tower of the medieval former Church of St Margaret consist of the ground and part of the first stage of the tower, the rest of the church being demolished in 1813. It is of Kentish ragstone and flint covered in Roman cement. The west side has diagonal buttresses and an arched entrance with early C19 hoodmoulding. The south side has a lancet window, and the east side has an original stone arch interrupted by an early C19 brick four-centred arch. The interior has a semi-circular inscription tablet. The surrounding churchyard contains a number of good quality C18 tombs.

HISTORY: Lee old churchyard contains many notable monuments which reflect the area's Georgian past as a place of retirement for City merchants and those involved with Greenwich and the Deptford shipyards. In the centre of the churchyard stand the remains of the west tower belonging to the former medieval Church of St Margaret. It was the first of three churches dedicated to St Margaret of Antioch, and was probably built around 1080, although it was not mentioned in contemporary chronicles until 1275. The rest of the church was demolished in 1813. The outer walls of the nave and chancel have been marked in the grass by single stones. The current Church of St Margaret stands to the south side of Lee Terrace (listed Grade II*). It dates from 1839-41 by John Brown of Norwich, and replaces a church on the same site by Joseph Gwilt, 1813-14, which collapsed. The church was restored and enlarged in 1876 by James Brooks.

SUMMARY OF IMPORTANCE: The remains of the west tower of the medieval former Church of St Margaret, Lee old churchyard, Lewisham, are of interest as the remnants of a medieval church erected c1080 and subsequently remodelled, which stands within its churchyard containing a number of good quality C18 tombs, and close to the current early C19 Church of St Margaret (Grade II*). Surrounded as it is by an excellent set of commemorative funerary monuments, some to historically significant figures, this ruined church tower contributes to a notably romantic and elegiac landscape."