8. South Windows and Paintings
8. South Windows and Paintings
There are four pairs of long windows on the south side depicting male saints: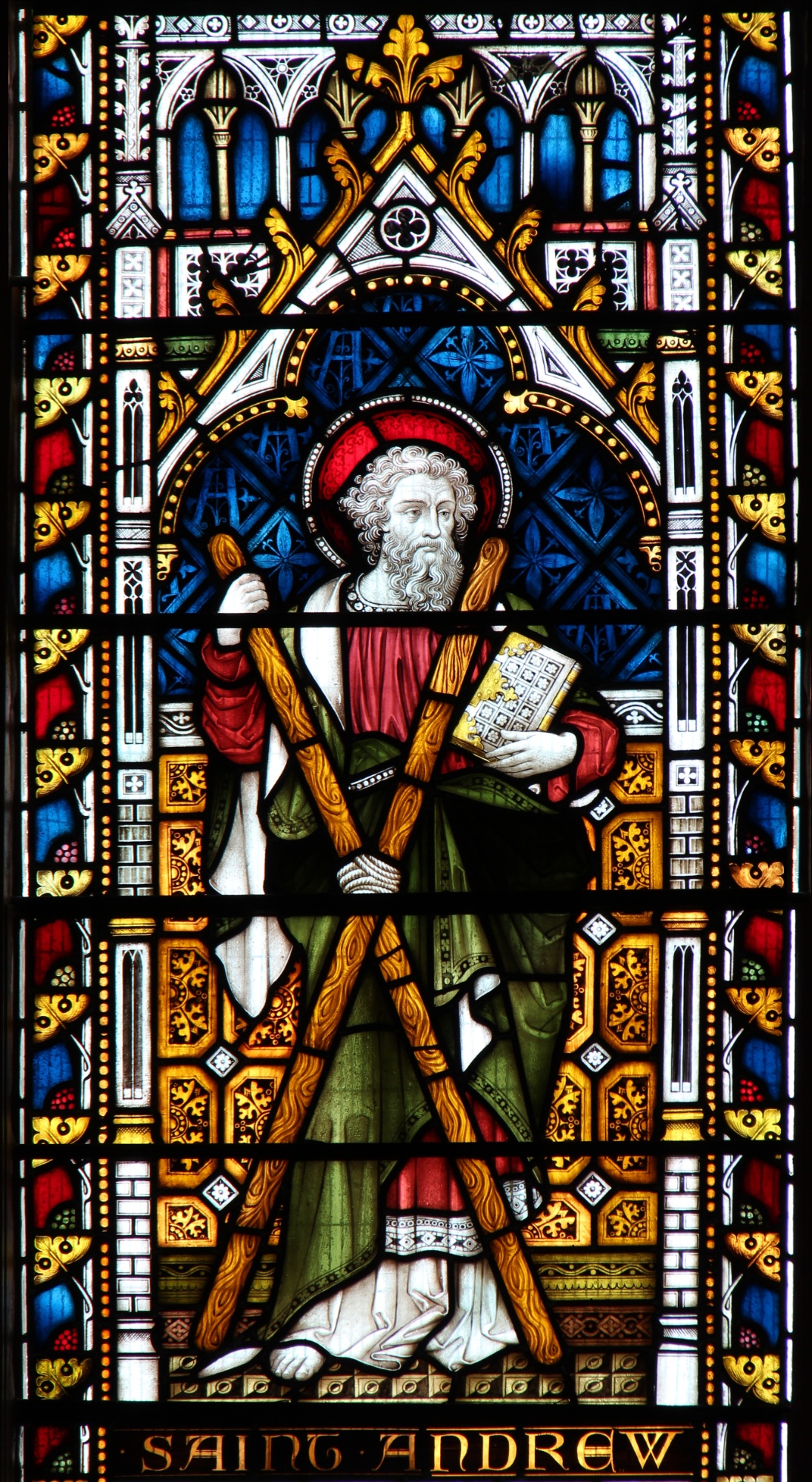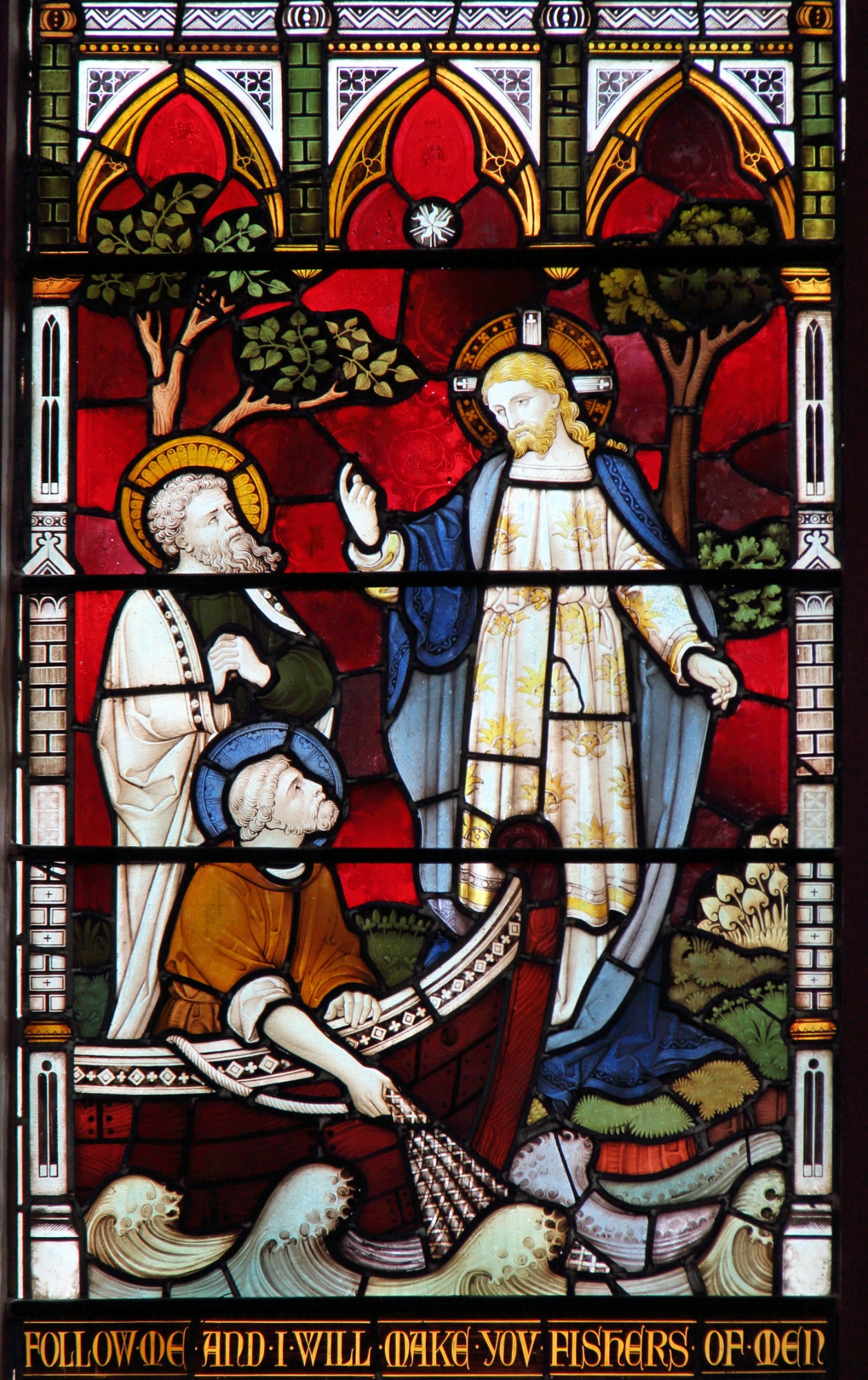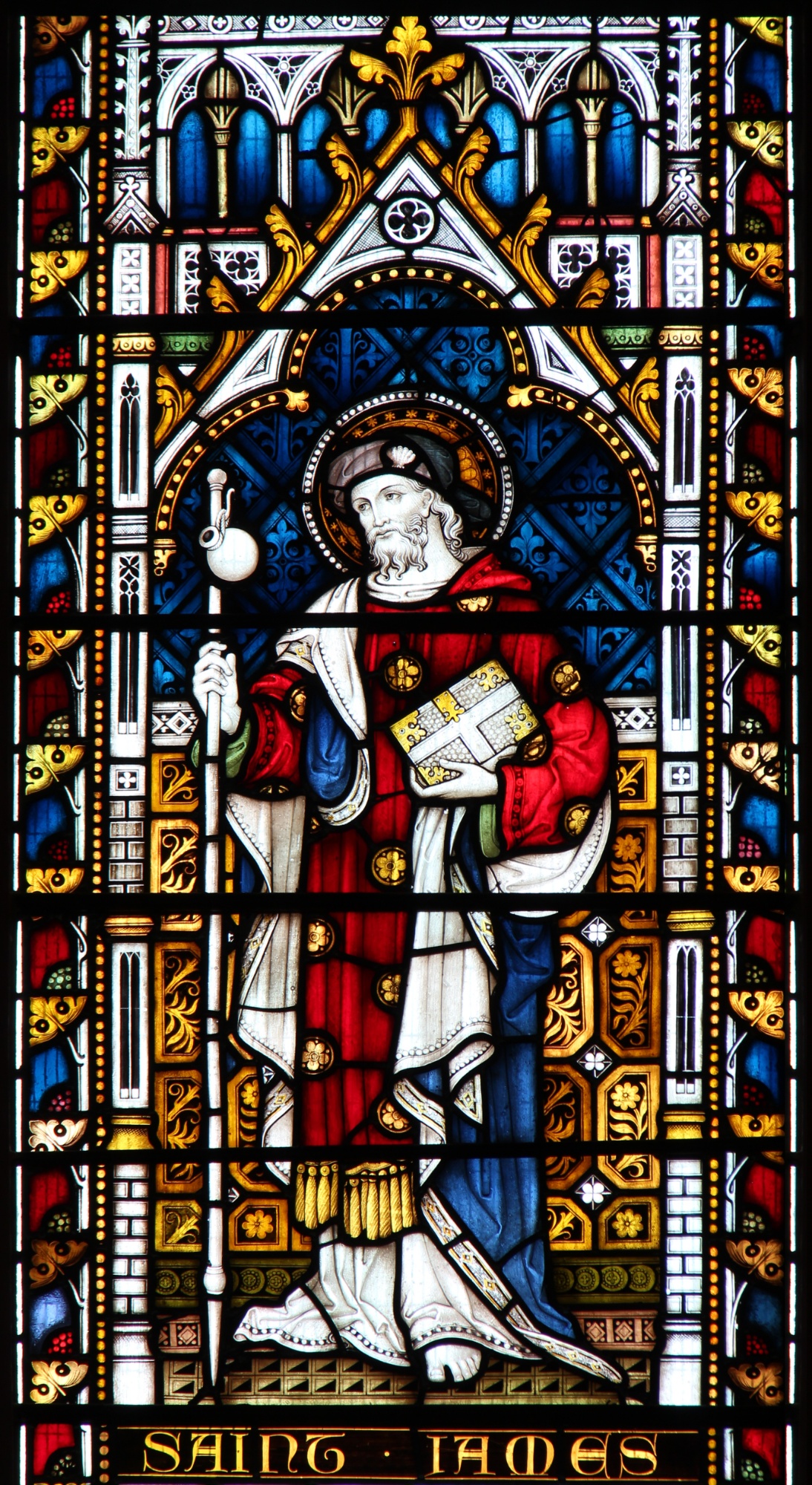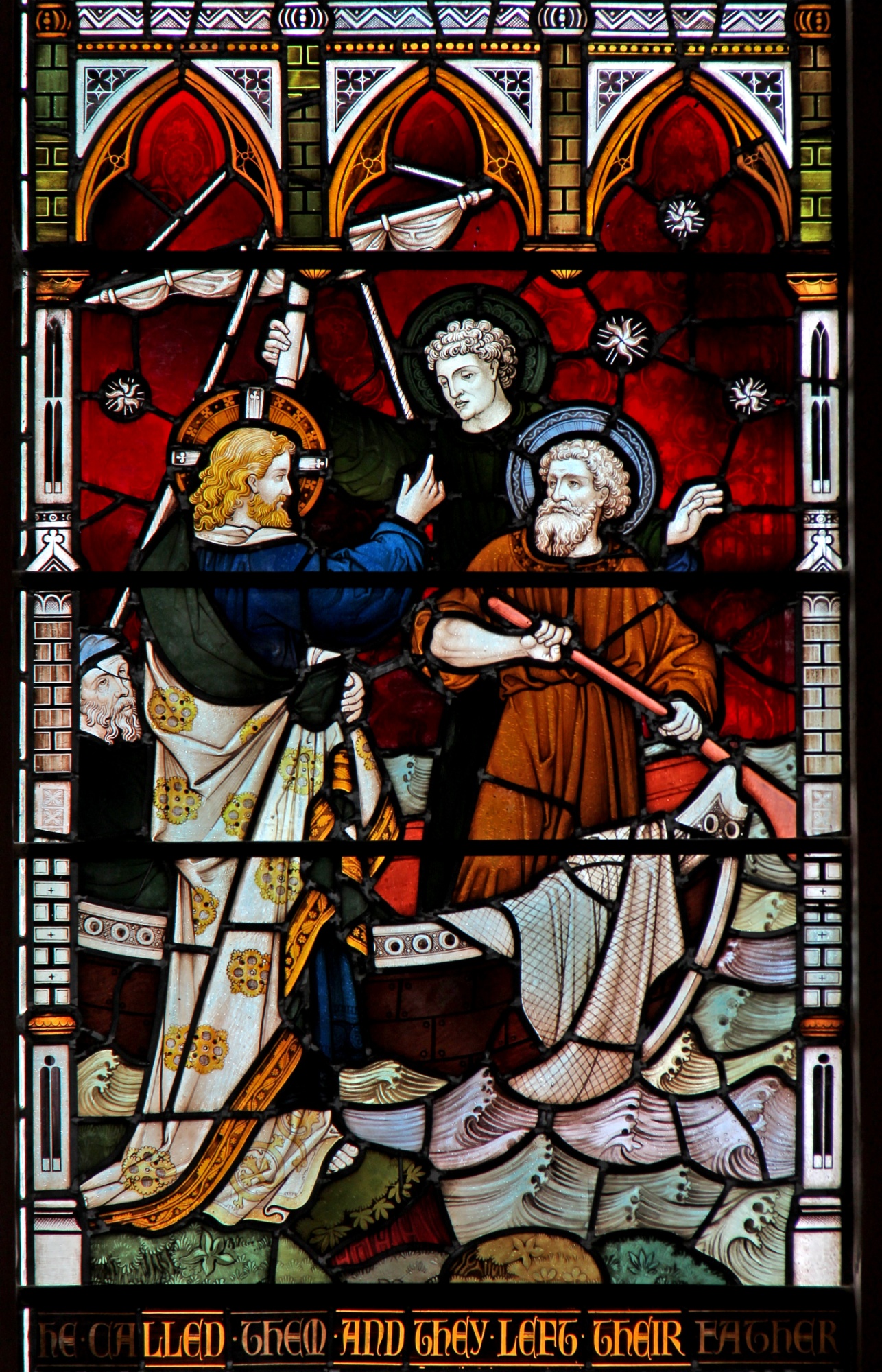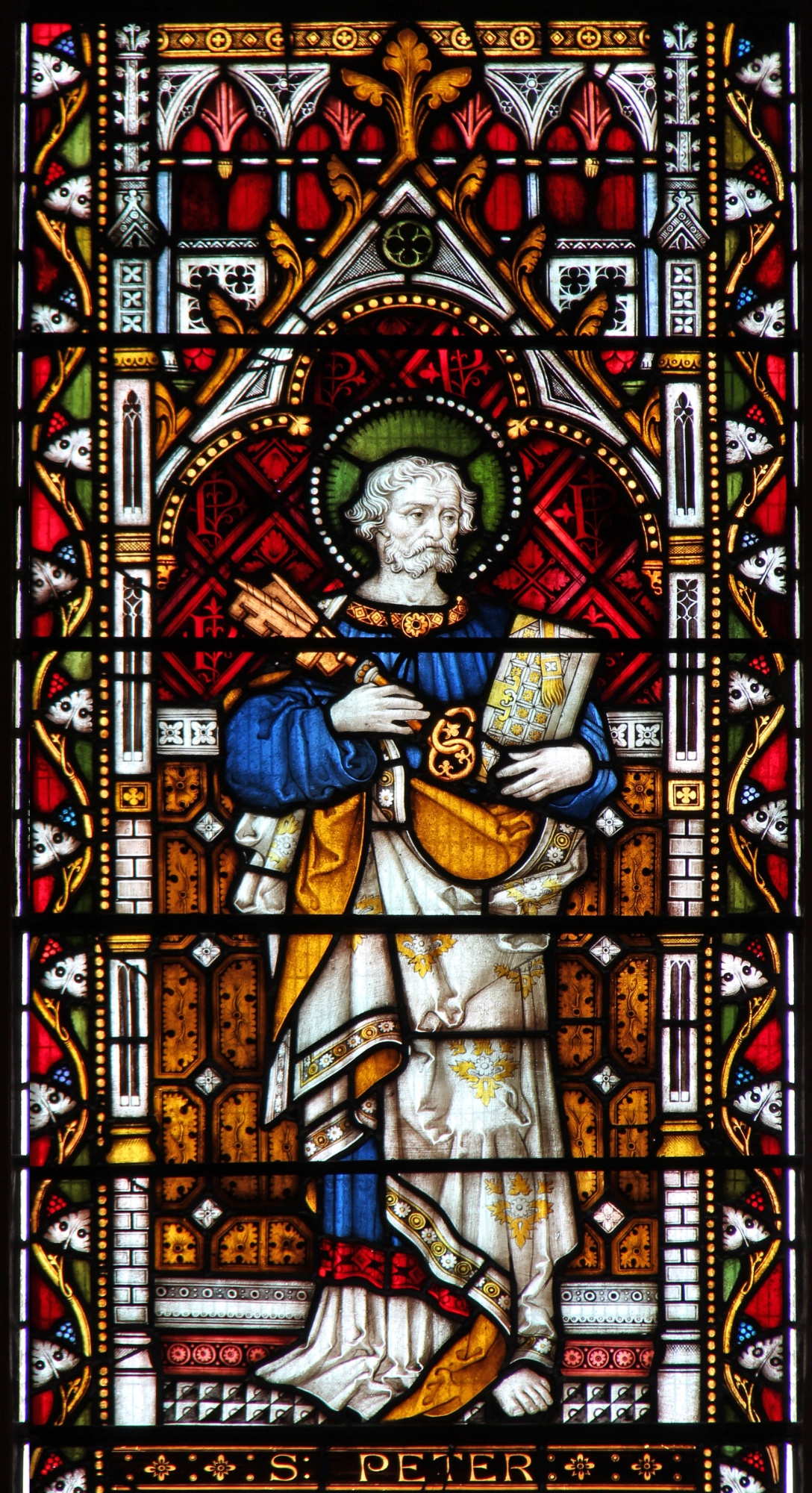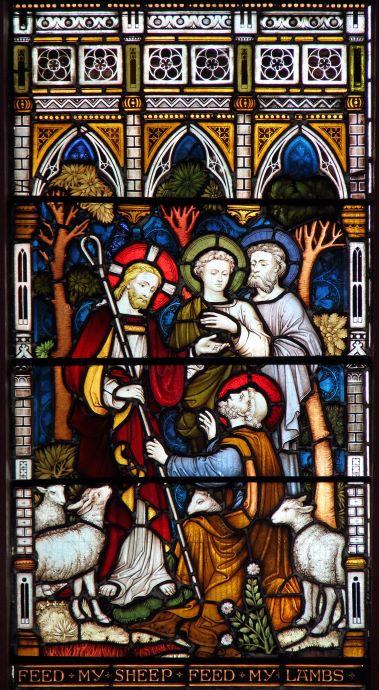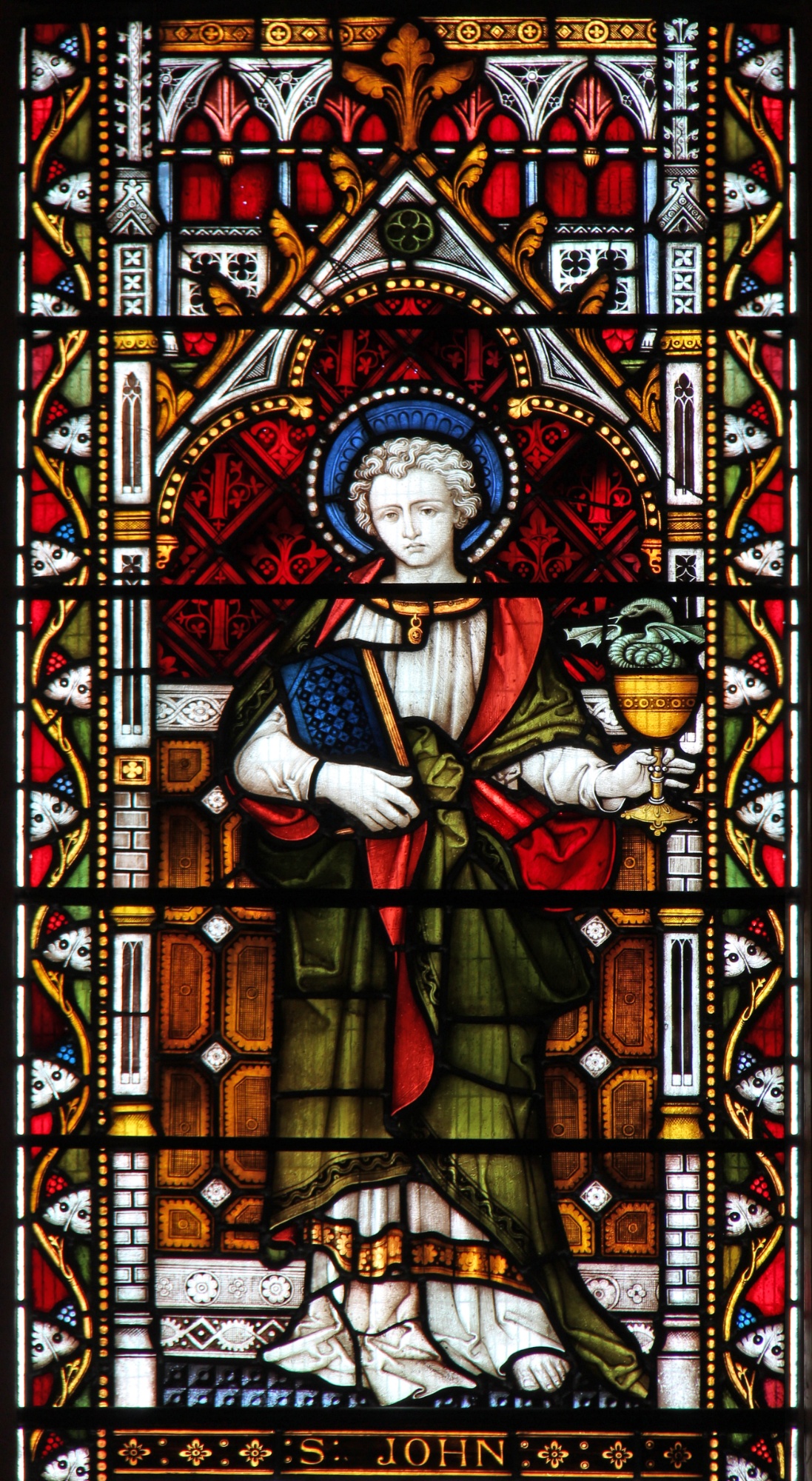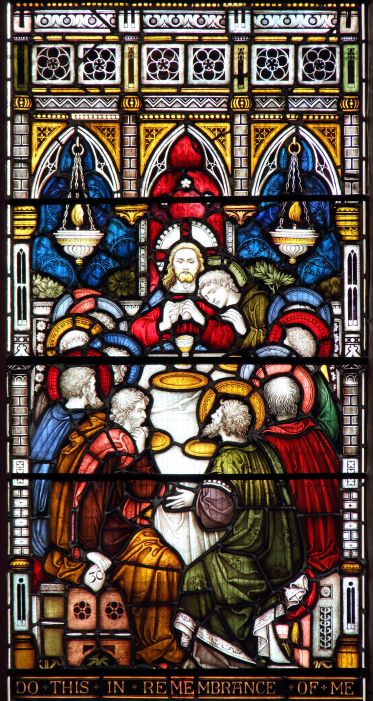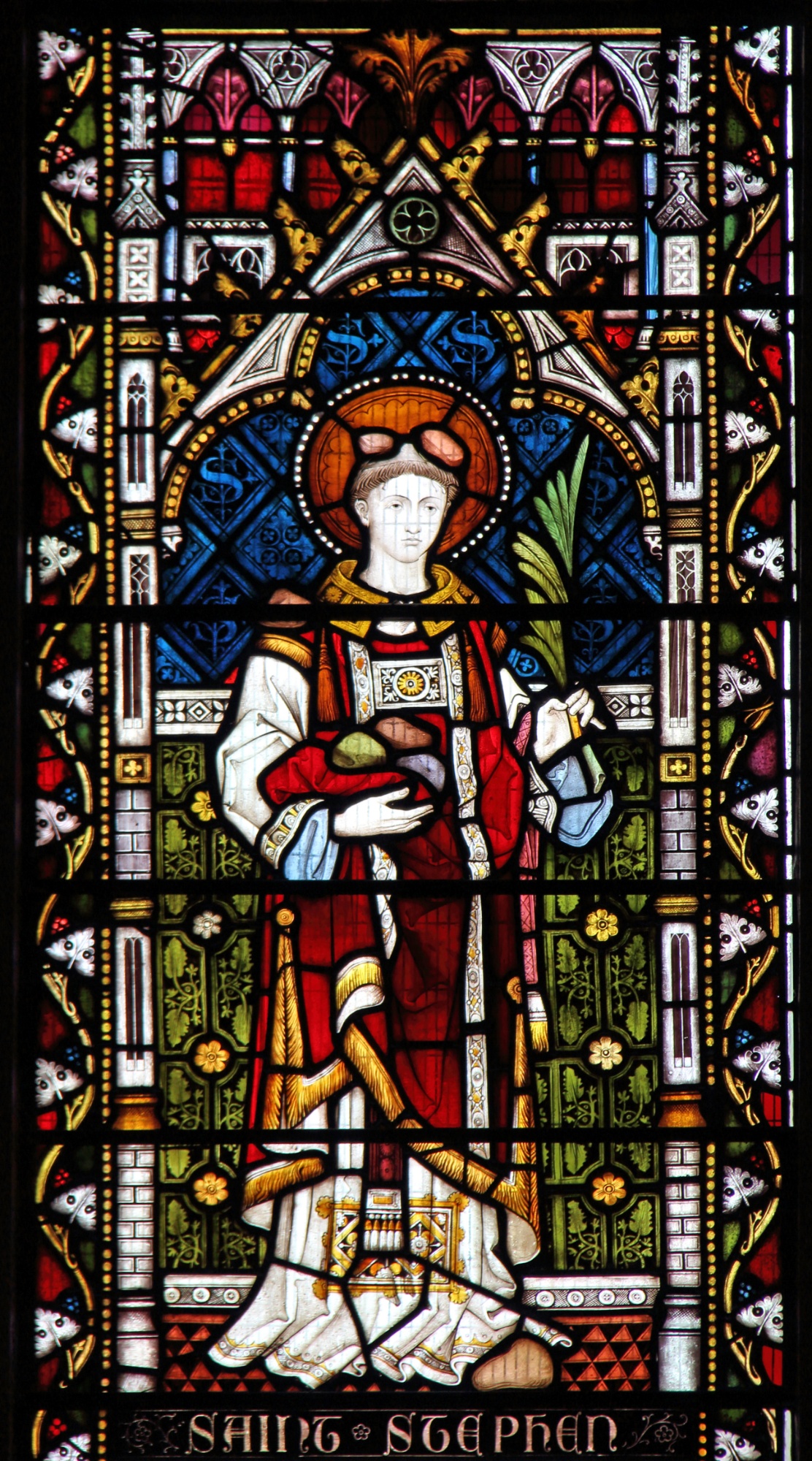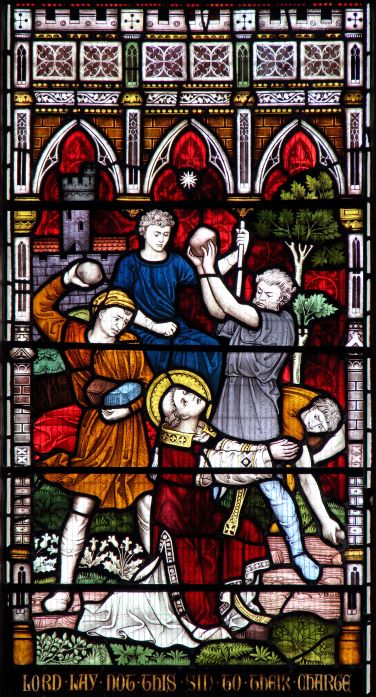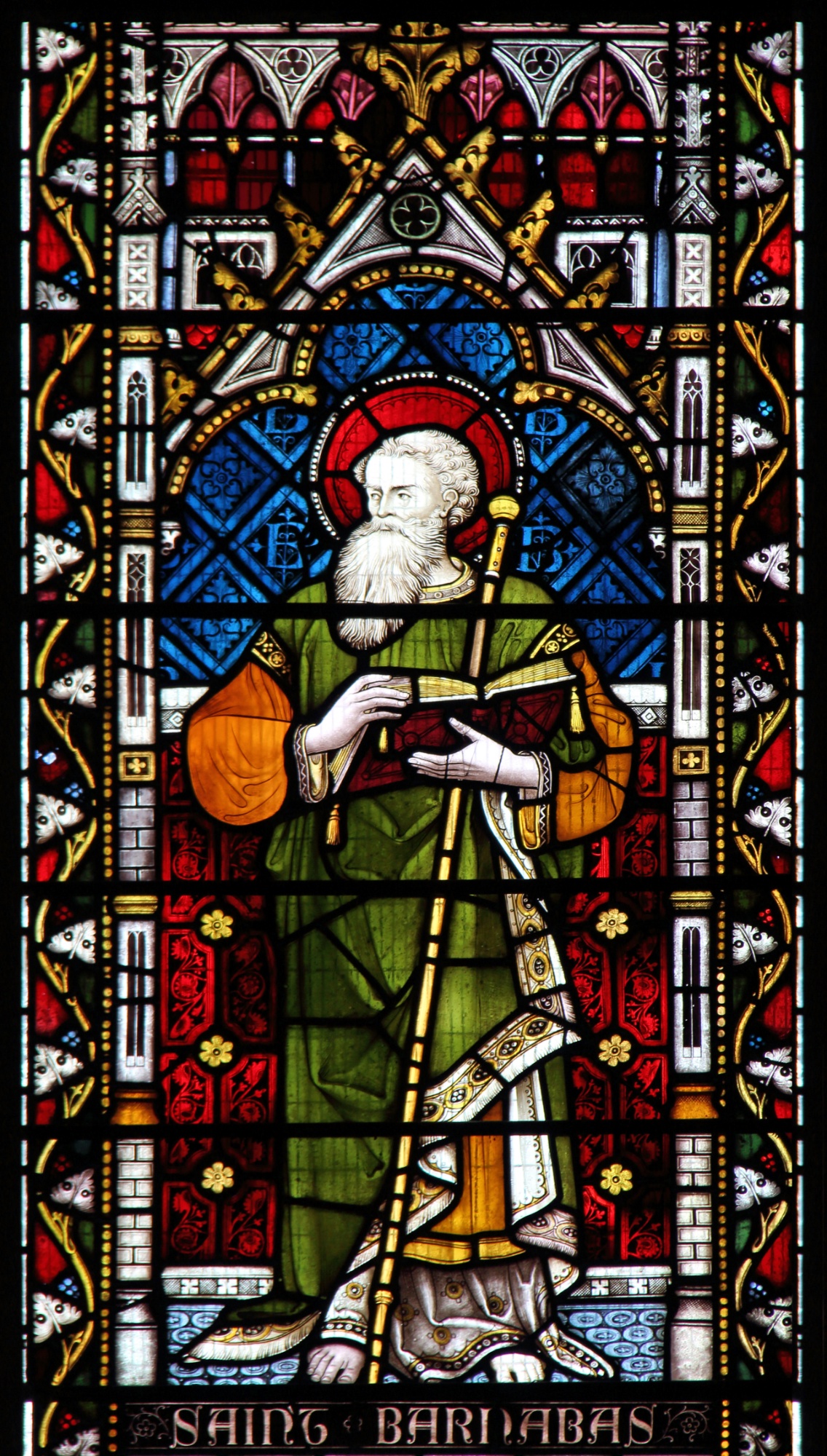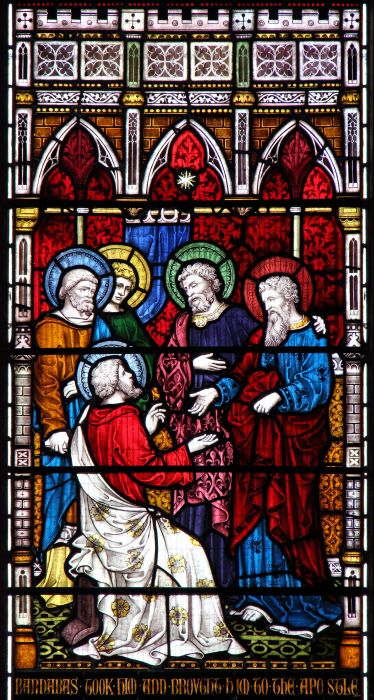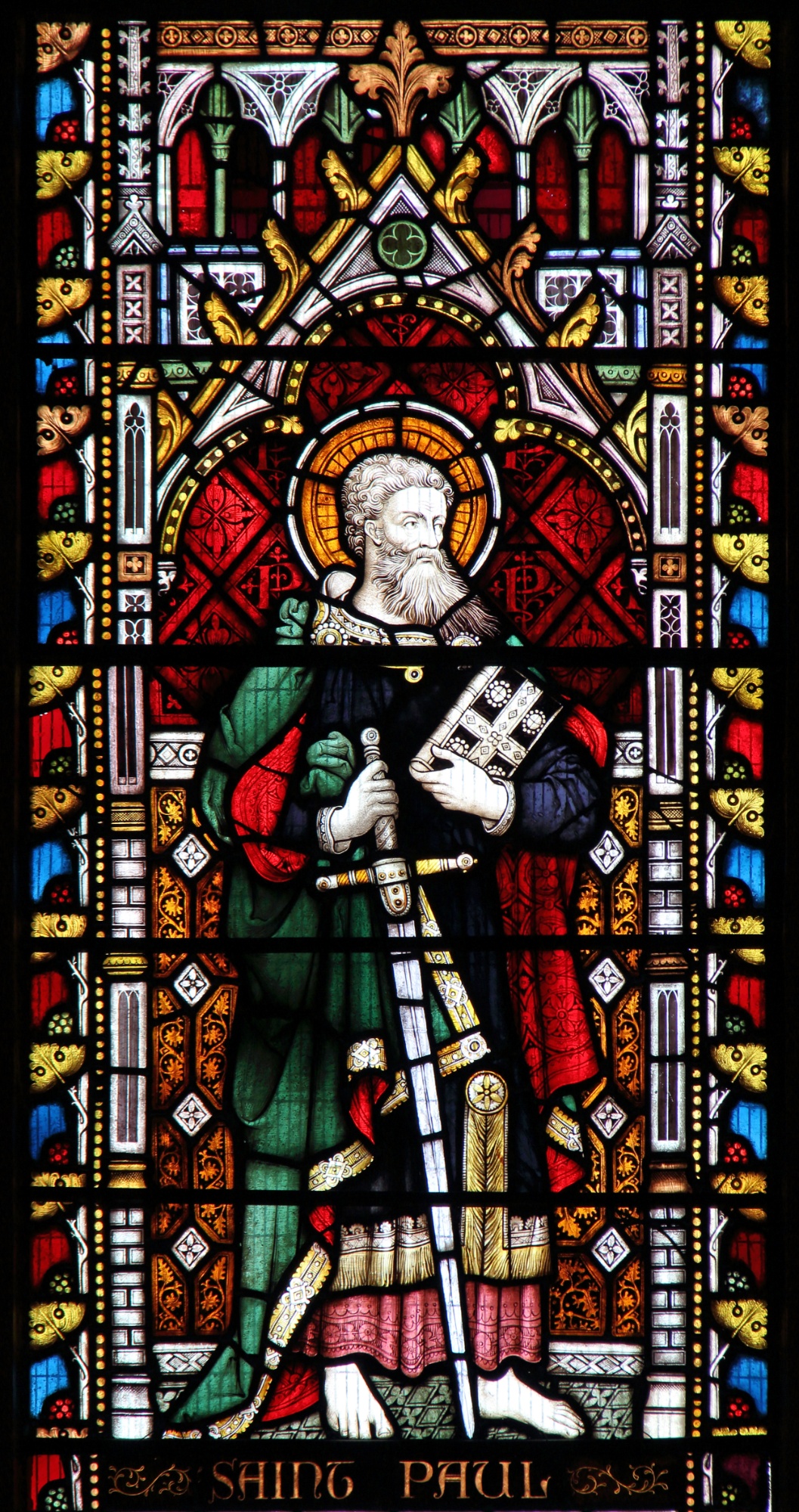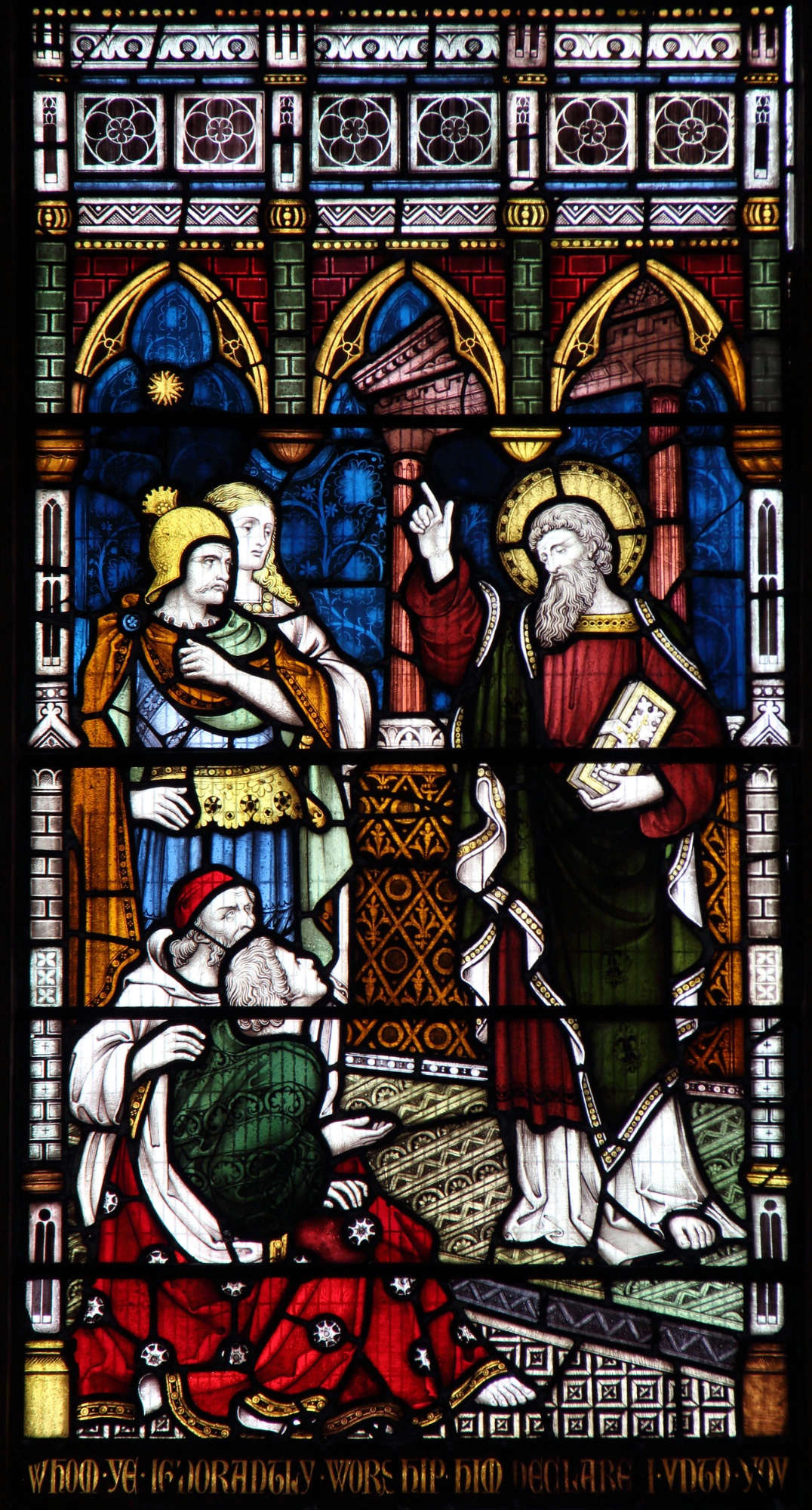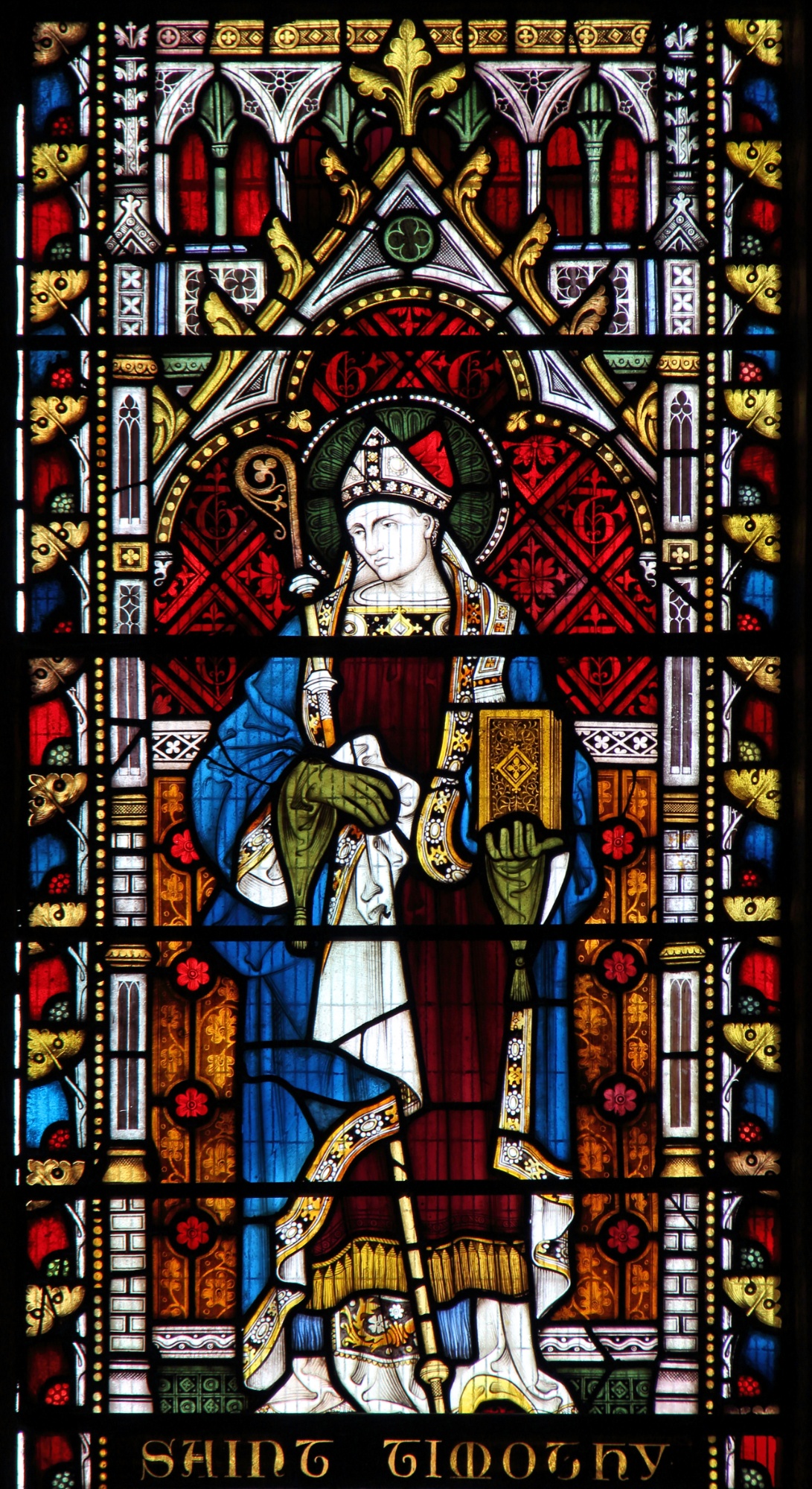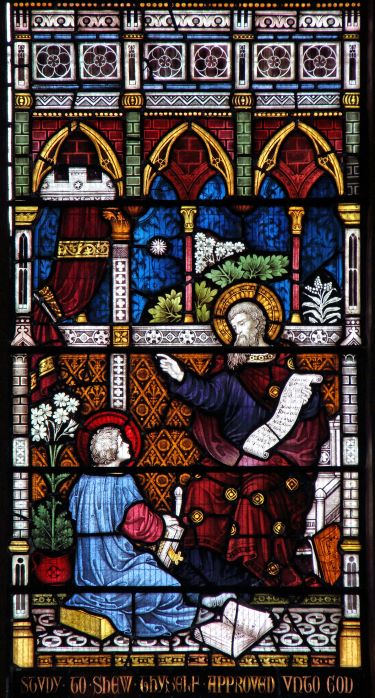 | | | | |
| --- | --- | --- | --- |
| SS Andrew and James | SS Peter and John | SS Stephen and Barnabas | SS Paul and Timothy |
| Dating from 1881, the saints are each shown with their father Zebedee in the fishing boat at the time of their calling by Christ. Note James' pilgrim's scallop shell and gourd on his staff. Andrew hold the cross on which he was martyred. | From 1884, Peter is commissioned to "feed my sheep" and St John leans on Jesus' breast at the Last Supper. Judas Iscariot, the only member of the group without a halo, is shown with a bag containing the 30 pieces of silver. | Saul is at the scene of St Stephen's martyrdom by stoning and St Barnanbas bringing the converted Saul to the apostles. | St Paul is preaching to the Athenians in front of an altar to an "unknown God" on Mars Hill. On the right St Timothy is shown with a student. |
The wall paintings show, from left to right, The Annunciation, The Visit of the Magi, The Flight into Egypt and Christ in the Temple.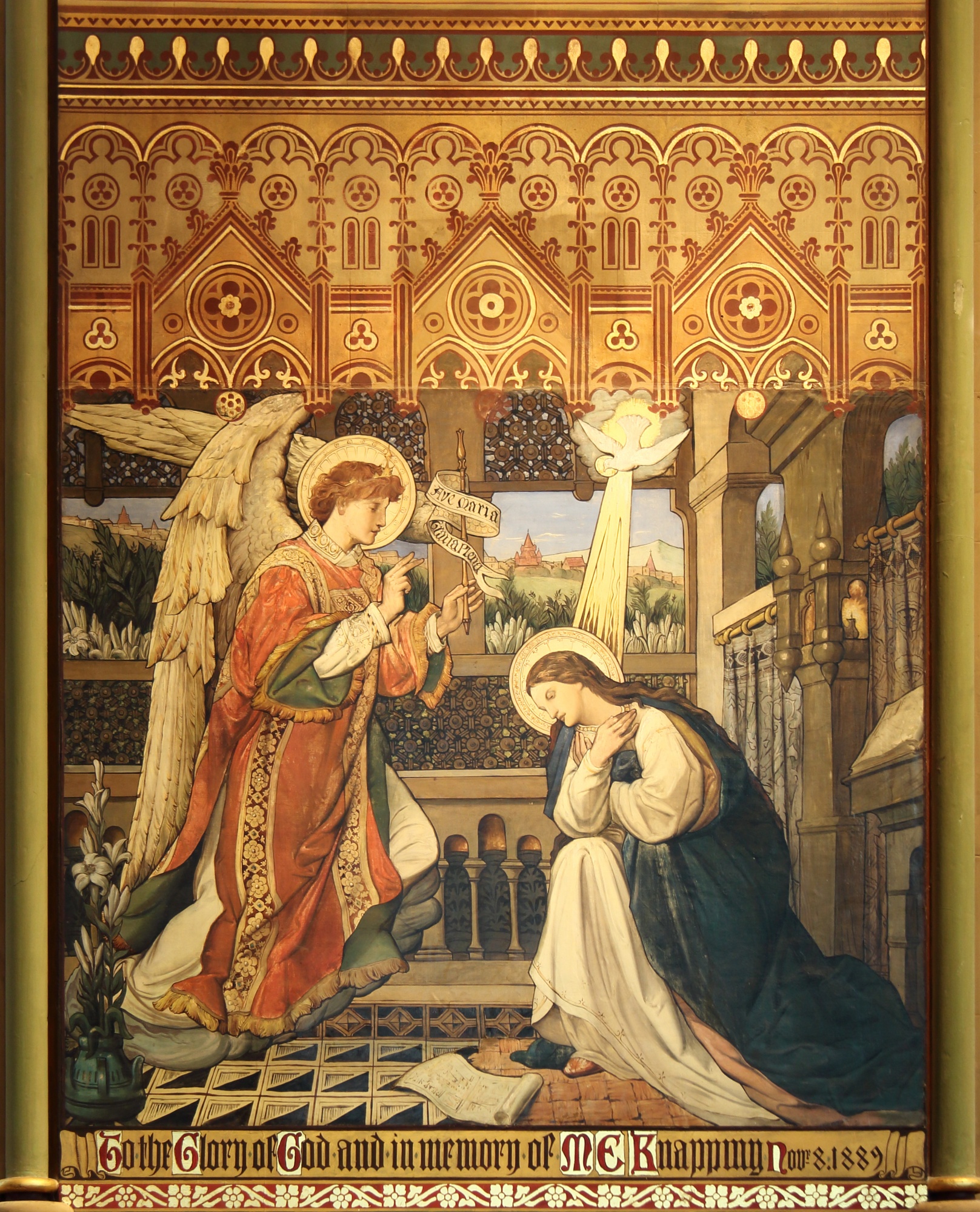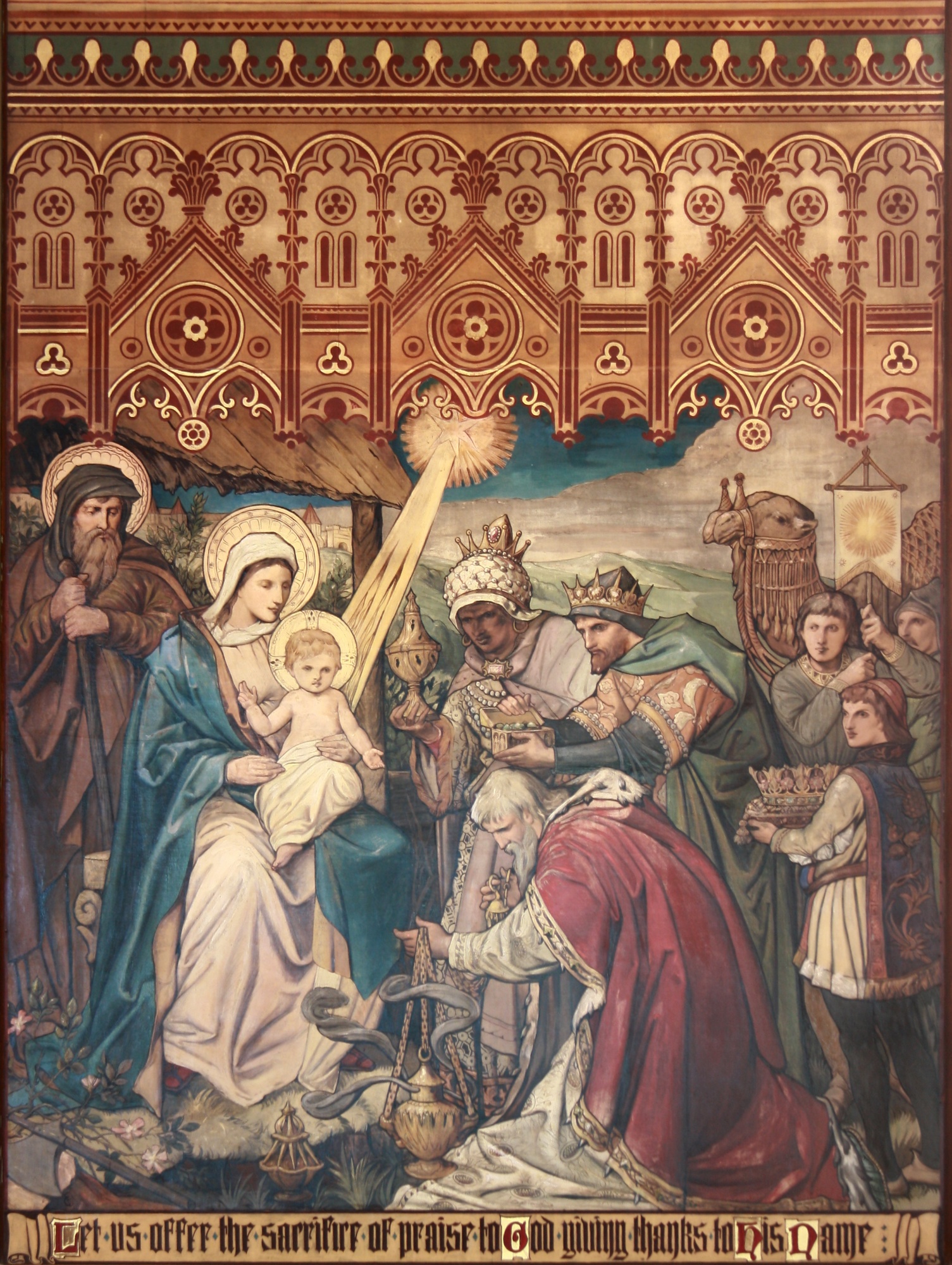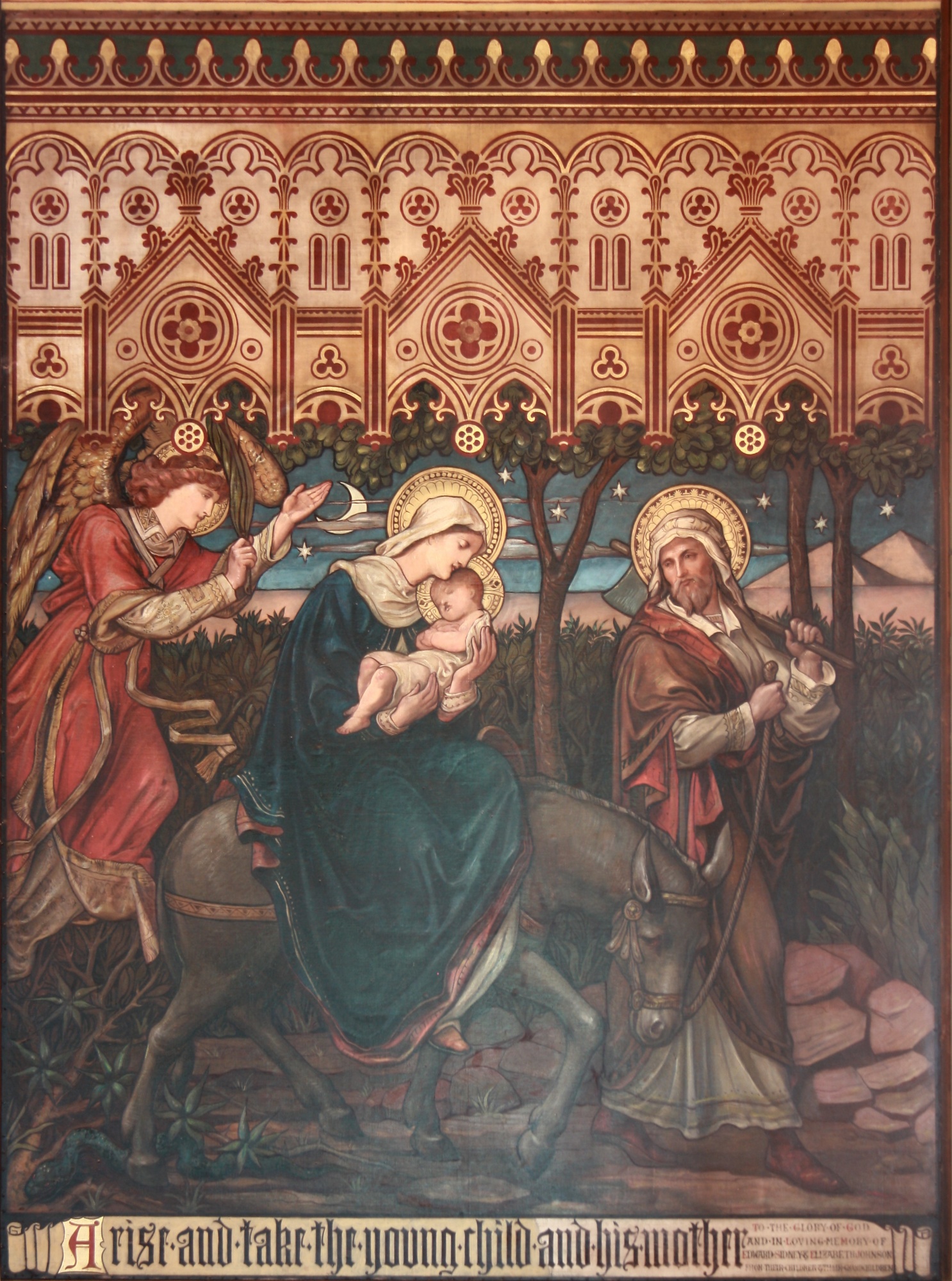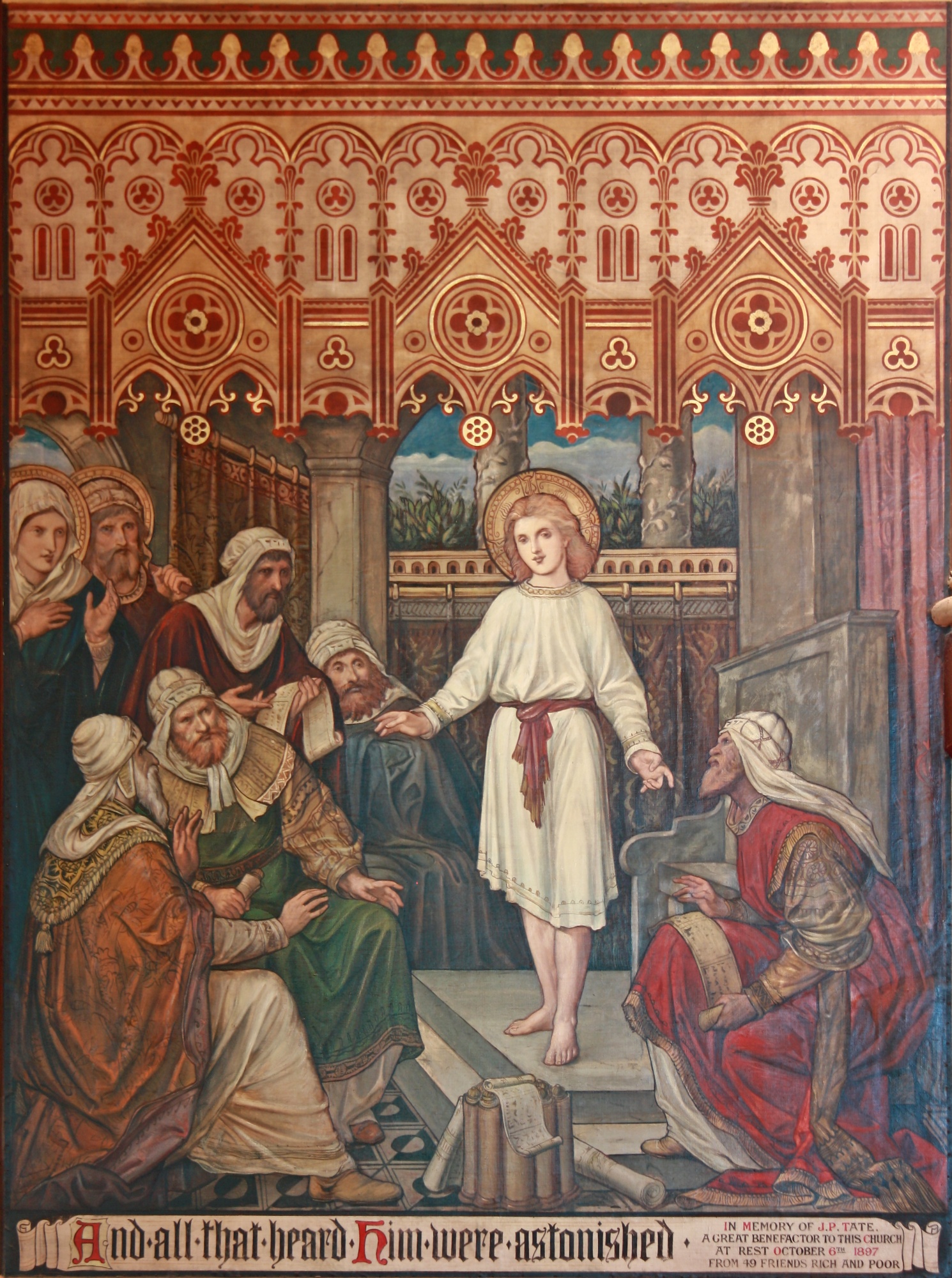 Still on the southside above the lift well are four windows showing the qualities of the capable wife (Proverbs 31, v10-31):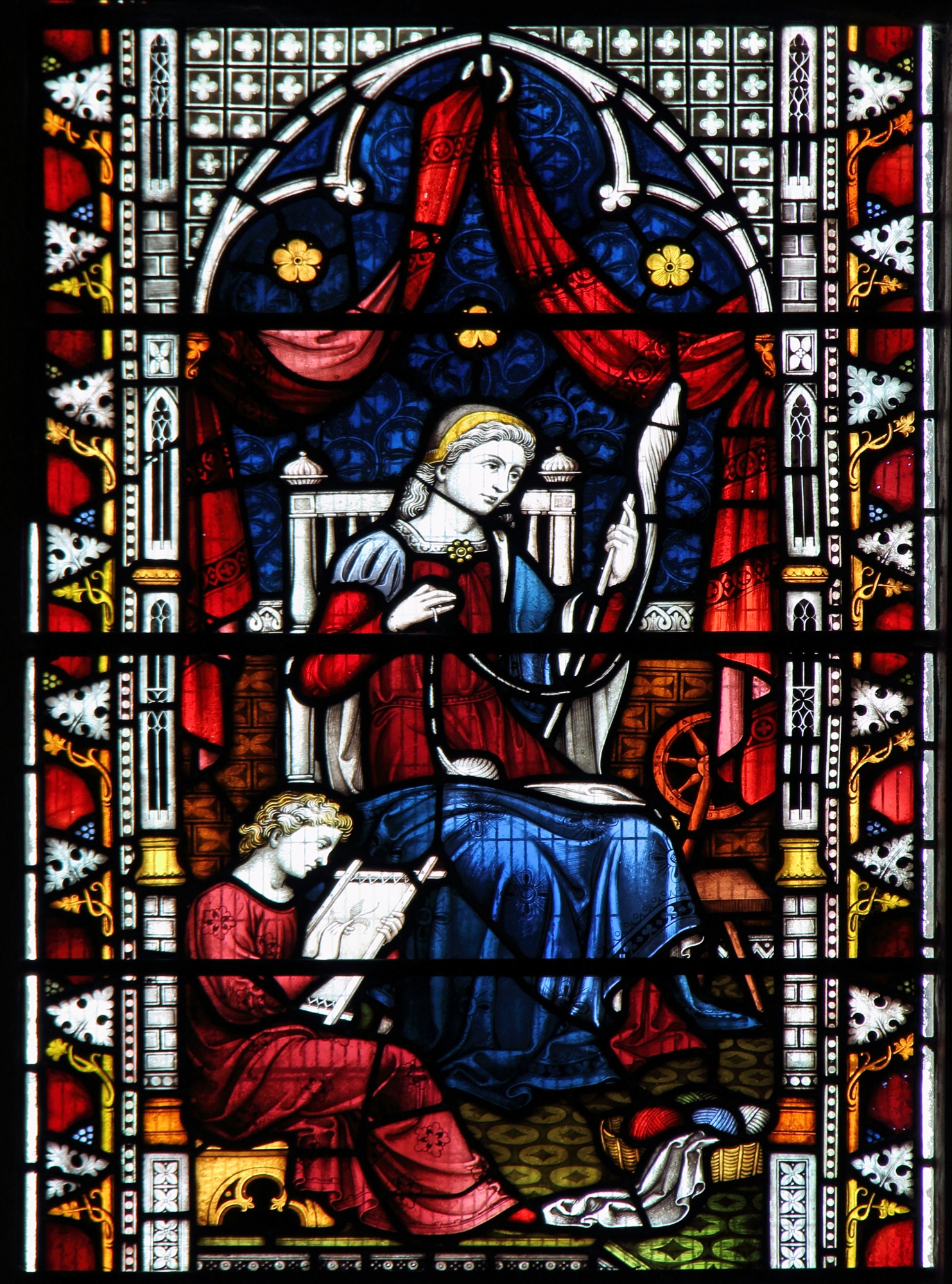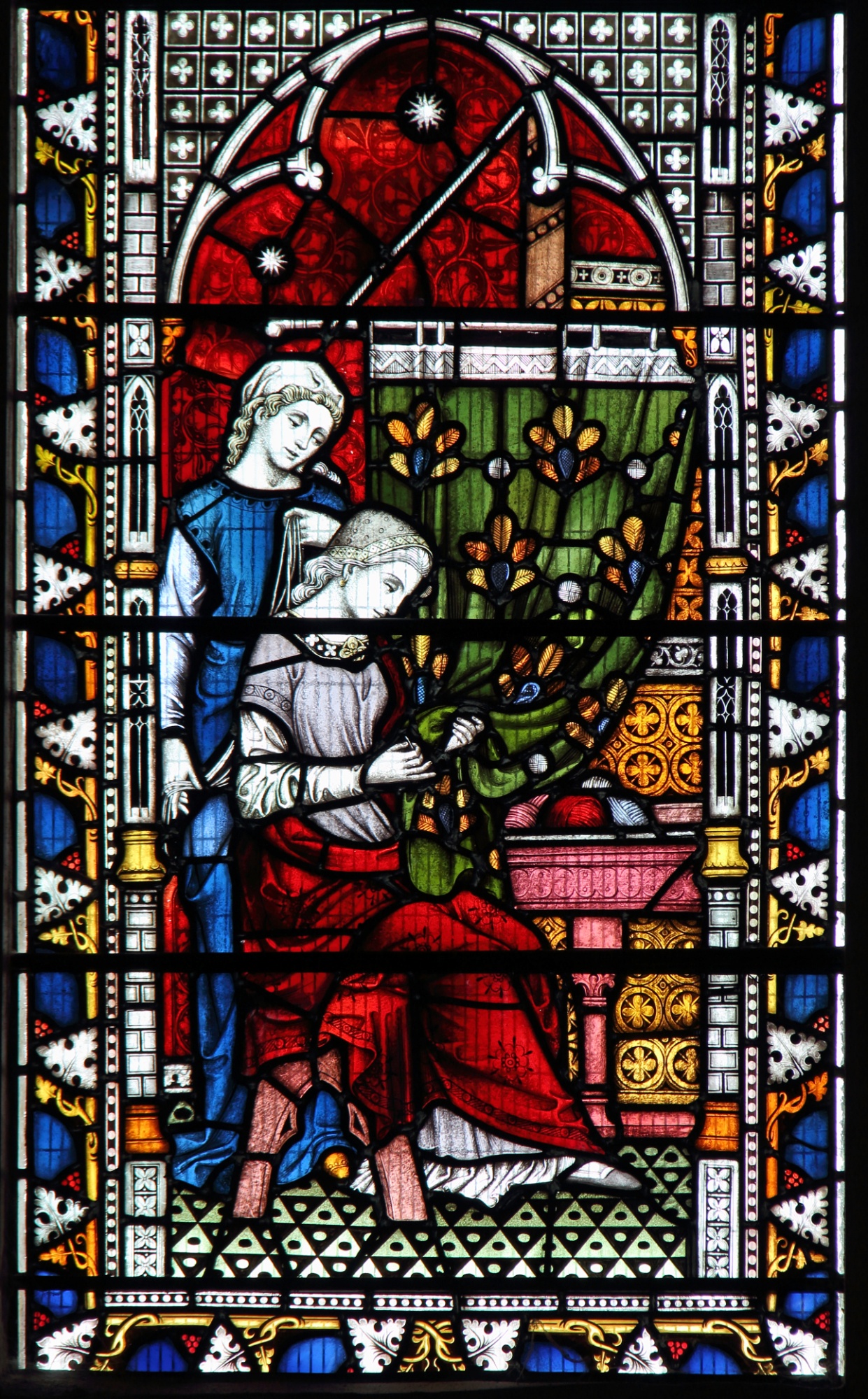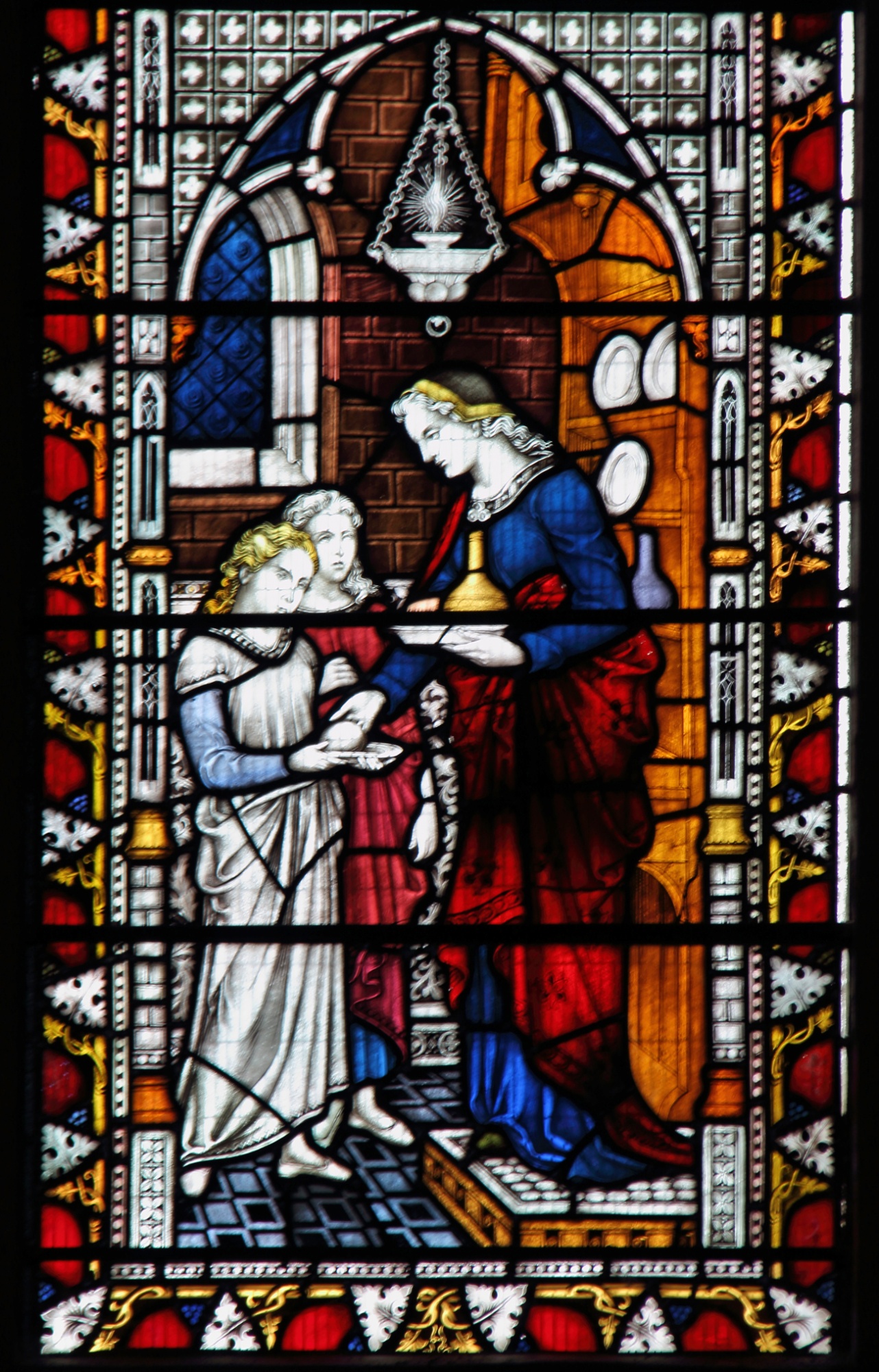 | | |
| --- | --- |
| Top Left: 13 She seeketh wool, and flax, and worketh willingly with her hands. 14 She is like the merchant's ships; she bringeth her food from afar. | Top Right: 19 She layeth her hands to the spindle, and her hands hold the distaff. 21 She is not afraid of the snow for her household: for all her household are clothed with scarlet. |
| Bottom Left: 22 She maketh herself coverings of tapestry; her clothing is silk and purple. | Bottom Right: 15 She riseth also while it is yet night, and giveth meat to her household, and a portion to her maidens. 18 She perceiveth that her merchandise is good: her candle goeth not out by night. |