7. Nave
7. Nave
As you leave the Lady Chapel along the south side of the church you will come to the font. Made of marble, it stood from 1875 to 1953 underneath the tower. It was provided with an elaborately carved oak cover (now lost) in the style of a Gothic pinnacle, which was lowered and raised by means of a pulley and counter-weight. Its present site was its original position in the 1841 church.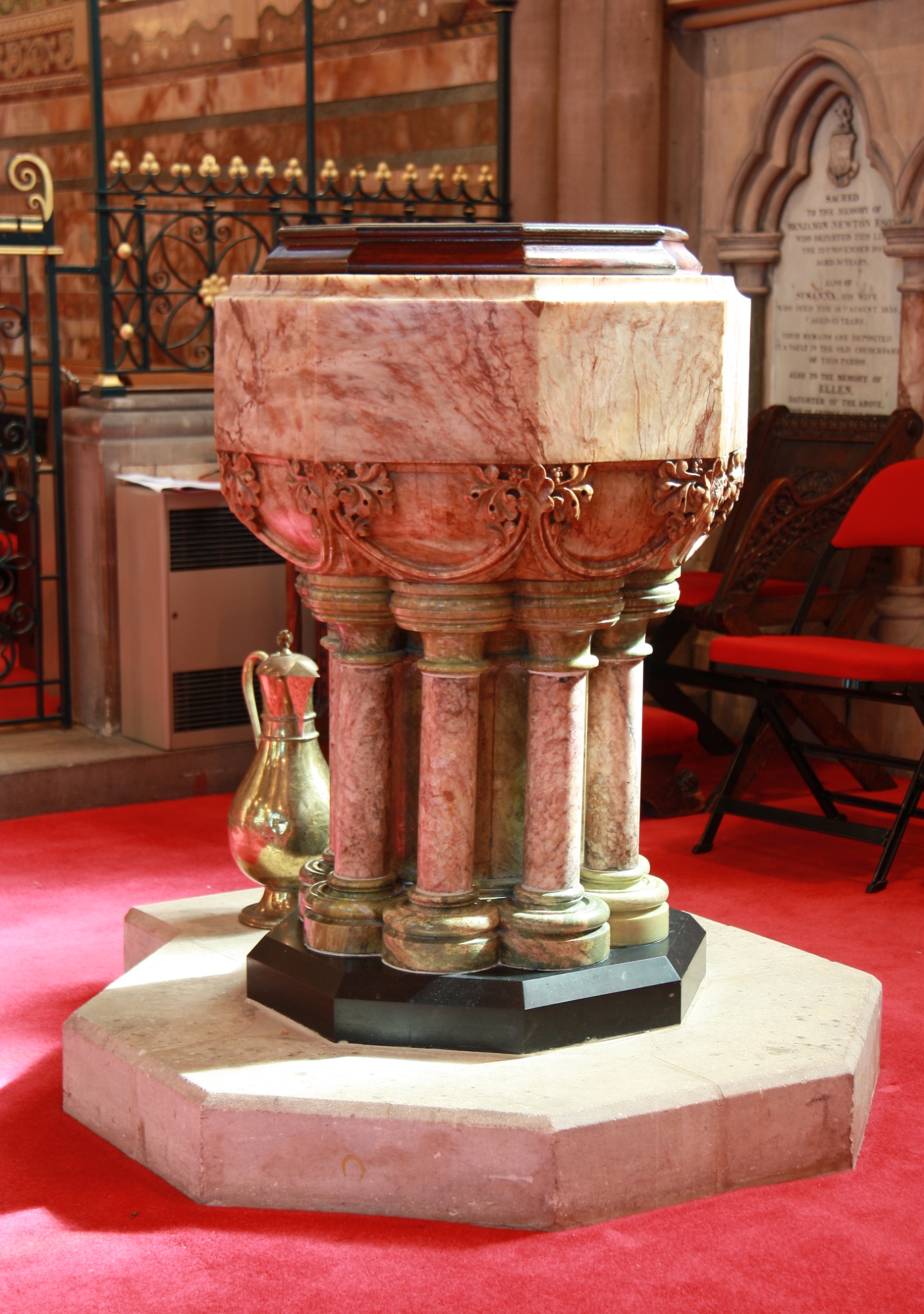 Next to the font is a fine brass lectern with lion feet and the communion table of Holy Trinity, Glenton Road, which was closed in 1948.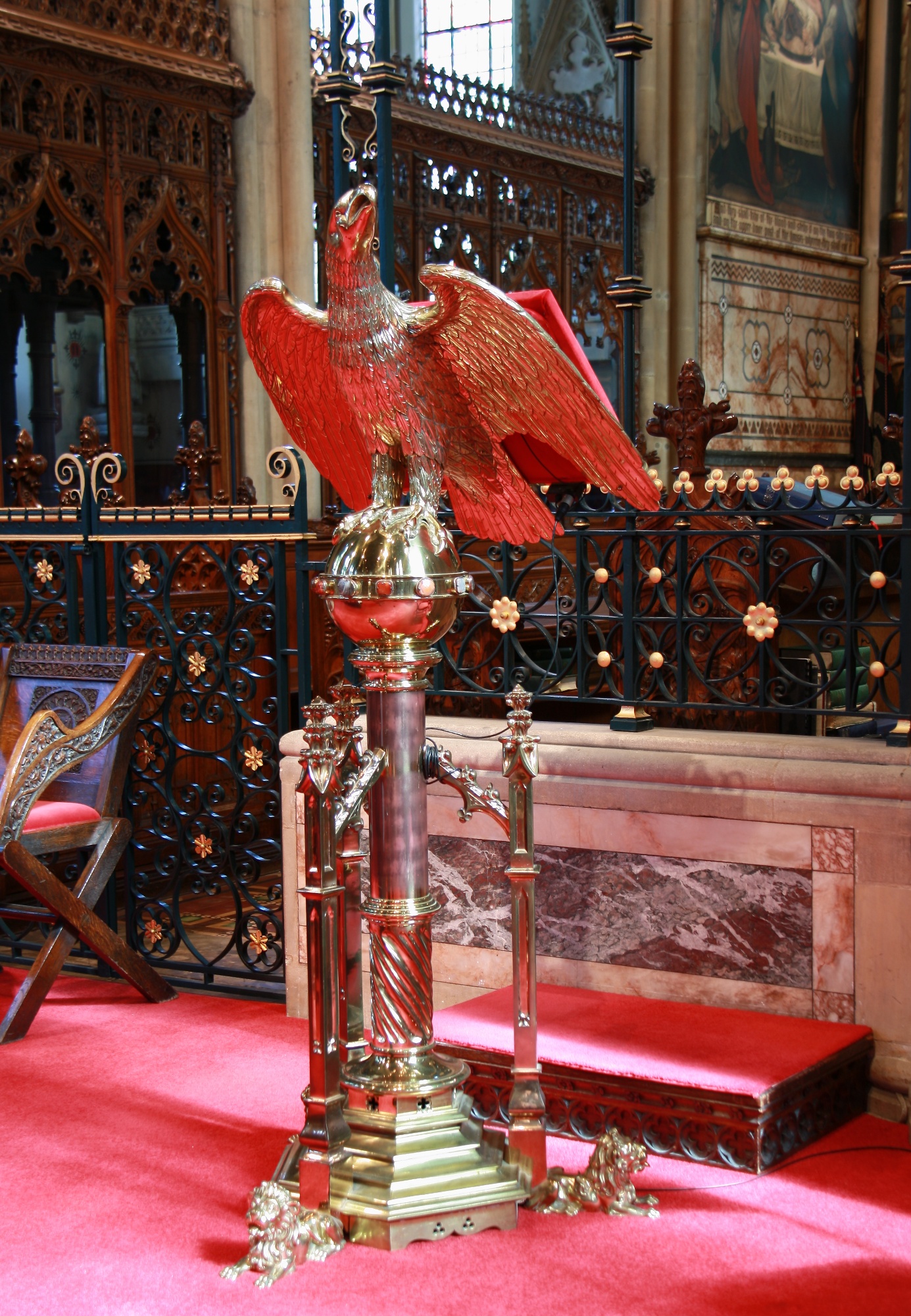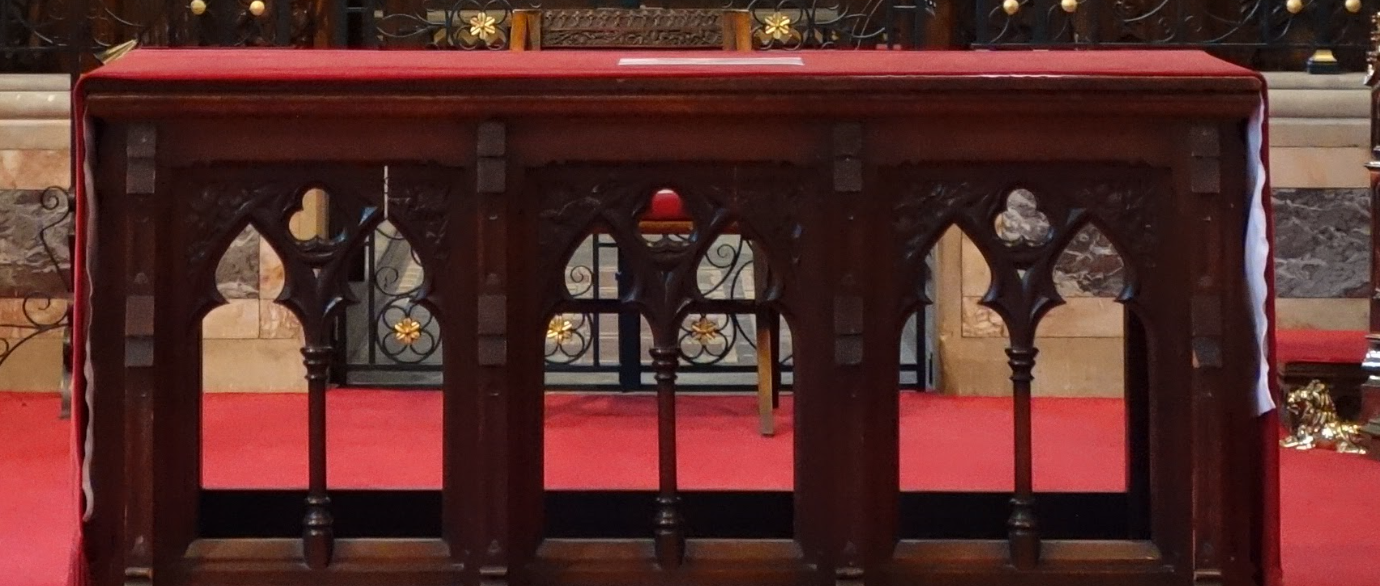 On the wall next to the font the marble arcading from 1892 shows Blind Bartimaeus, Nicodemus, Lazarus, Joseph of Aramathea and Cornelius the Centurion.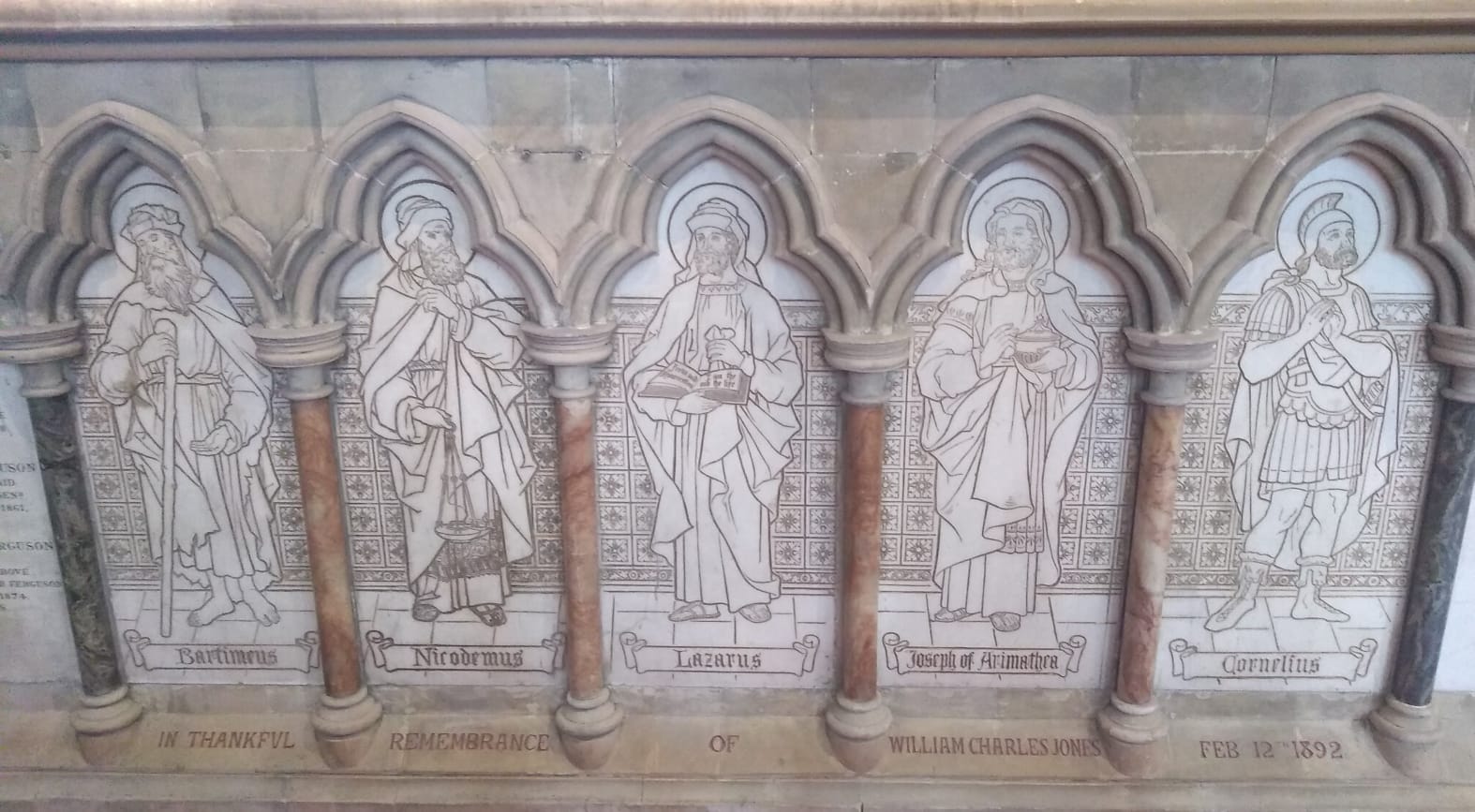 The oak pews were added in 1876 to replace the original pine box pews. They were donated by John and William Penn who lived at 'The Cedars' on Belmont Hill and owned an engineering works in Greenwich.