St Margaret's Outreach Project
Outreach projects
At St Margaret's church, we have sought to ensure that we are not just on the edge of our community but are playing an active part, serving those in need and helping where we can. We have started a couple of projects, which have been supporting vulnerable groups in our area specifically working with asylum seekers, refugees, young carers and pregnant women and their families in need.
Asylum Seekers and Refugees
ESOL Classes
Our work supporting asylum seekers and refugees has been in partnership with AFRIL (Action for Refugees in Lewisham – a local charity) working together to provide practical help, food and donations to refugees and asylum seekers in our area.
One of the other ways we have been providing support has been through the provision of English language classes.
Our first Basic English Course started in April 2016 with a grant from the Church Urban Fund's "Together" funding stream enabling us to employ two qualified English language teachers in April 2016. We were able to run these classes, including a crèche, from our crypt with the help of a number of volunteers from our church and the local community who helped with reading, writing and providing refreshments.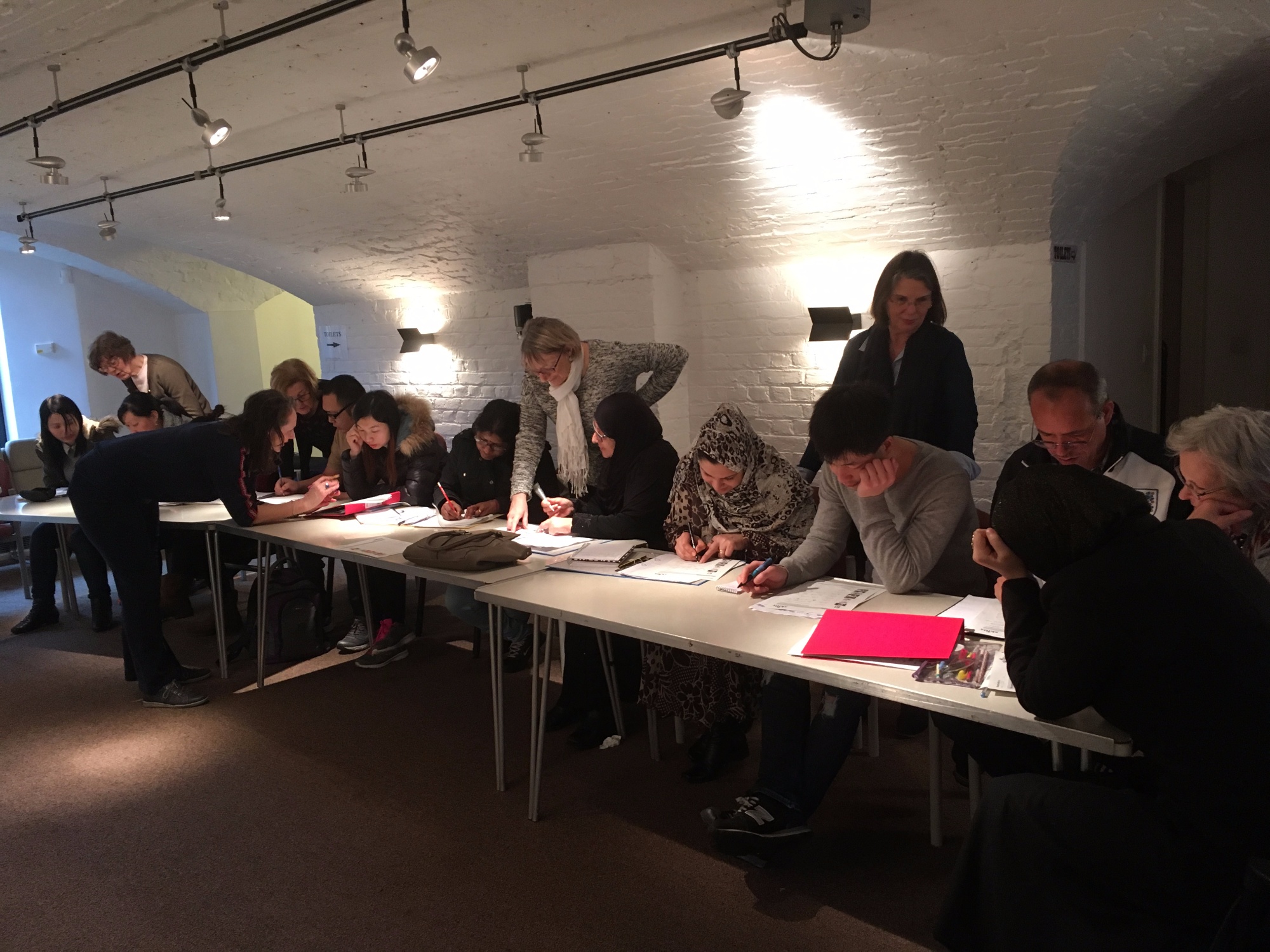 Our students came from a range of countries including the Ivory Coast, Nigeria, Pakistan, Afghanistan, Poland, Nigeria, Vietnam and China. Having lived in the UK for sometime, most were waiting for their asylum applications to be processed, a couple had already been granted refugee status or leave to remain.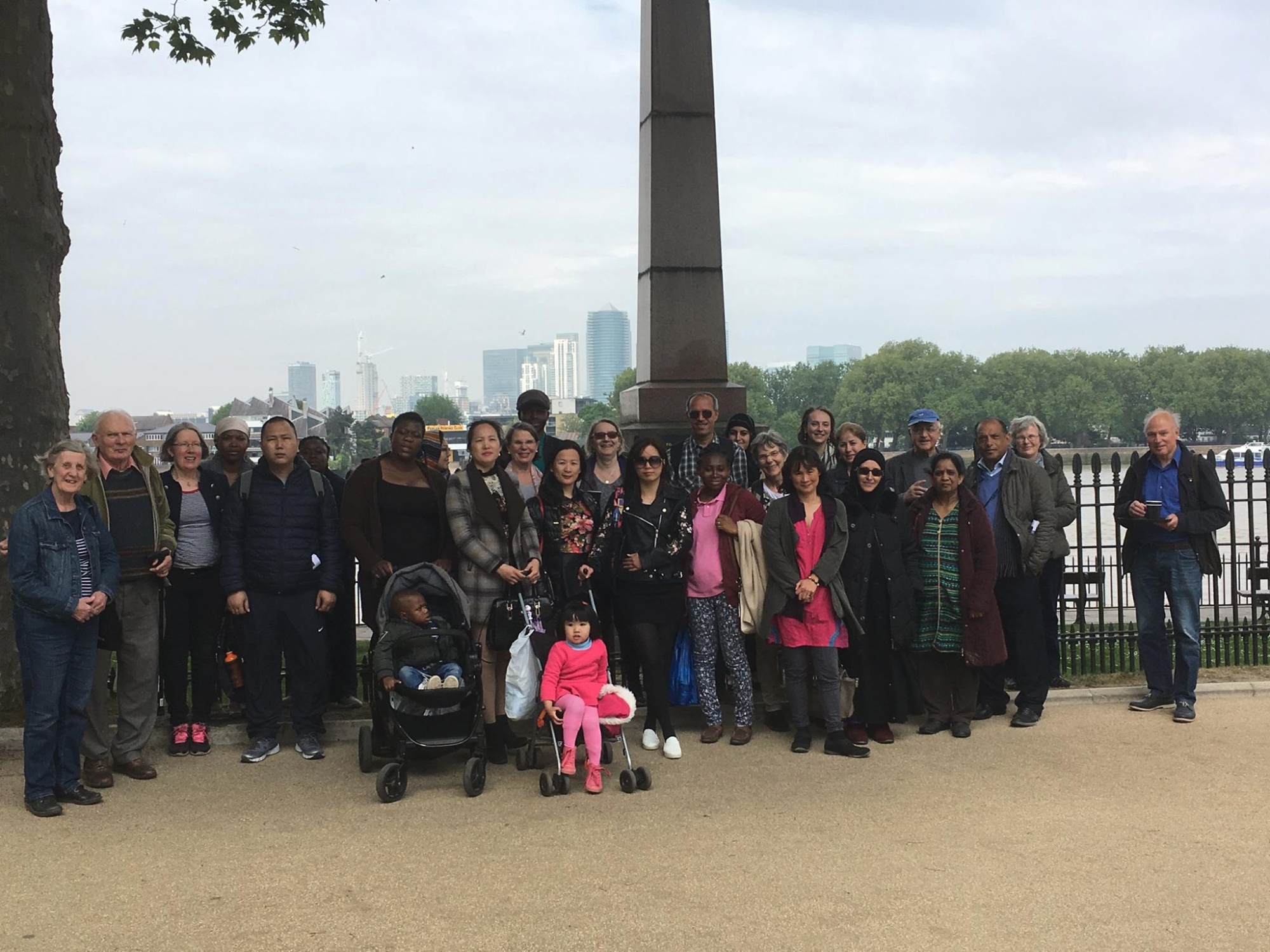 Elevate – a new outreach partnership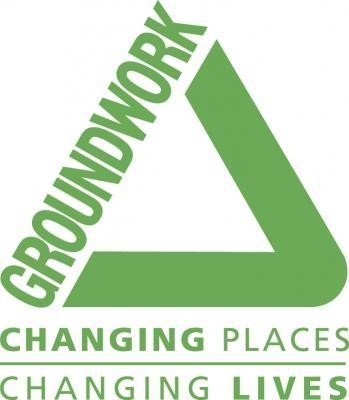 We are delighted to announce that the Elevate Project, which is a partnership project led by Groundwork London with the Centre of Innovation and Partnerships and Refugee Action will be based at St Margaret's Church from April 2017.
The Elevate project will help people with refugee status to develop their employability skills and to gain employment. This holistic, personalised service will 'elevate' refugees' employment prospects, giving hope, aspirations and access to the labour market, thereby reducing the complex barriers that they face. Refugee Action and Groundwork are providing the funding for this initiative and plan to have a number of hubs in South East London. They have chosen St Margaret's Church to be their hub in Lewisham because of our track record of working with refugees and asylum seekers.
Starting with 3 hours on Thursdays, Elevate will be working from our crypt one day a week providing one to one support, advice on employment, housing and immigration issues and will go on to provide English Language support in partnership with Newham Community College.
Our ESOL classes will continue and compliment this much more formal offer of support. We will continue to provide English language classes, friendship, trips and personal support with food and other donations. We will be the community to which those in need are welcomed and connected to. Some of our students will benefit from help from Elevate though not all will qualify.
Elevate will reach out to refugees and asylum seekers across the borough and plan to work with other agencies too. We will also continue our connection with Action For Refugees in Lewisham who will also benefit from this partnership. It is hoped through working together, we will all provide a much more joined up and effective means of help to refugees, asylum seekers and those struggling to rebuild their lives in our community. It is very exciting to see St Margaret's Church right at the forefront of all the action.